It's tanning season for a lot of people but myself, it's fake tanning season. There is nothing compared to that beautiful summer glow but finding the right tanning products can be daunting and you don't want to look orange or streaked. Can you sing the Oompa Loompa song? If you are like me, you have been personally victimized by bad spray tanner. I have stayed home for a week before because I looked like a carrot. I stopped getting out in the sun or using tanning beds in high school, so finding a good tanner has been a goal of mine for many years. And believe me, I have tried them all so I am excited to share some of my favorite brands.
Thankfully cosmetic companies have now perfected self tanning formulas that are basically foolproof. With the new formulas out today, you can now get that deep tan or bronzed look without the horrible streaks and fake tan color. The below brands have you covered. Leave us a comment if you know of great brands that leave looking like a golden Goddess.
Tan-Luxe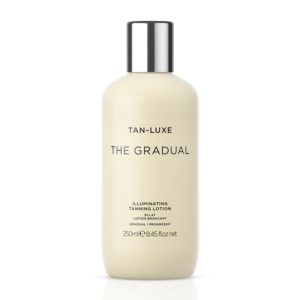 This is a great Lotion because it is made up of three different DHAs to work with your natural amino acids to tan your skin within 2 to 4 hours. The color makes your skin look like you just returned from the Virgin Islands. Gorgeous color.
Supermodel Body Slimmer Shimmer Shape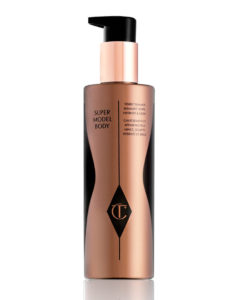 I am in love with this lotion from my favorite makeup artist and skincare creator Charlotte Tilbury. It gives you an instant tan that can be washed off after a night out. The golden glow it gives you will make you look like a Superstar. I highly recommend this wonderful product.
Kate Somerville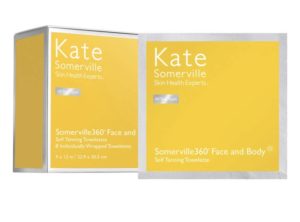 I love these tan towels from Kate Somerville because they can be used on the go and work for your face and body. This allows your tan to look more natural and consistent. The towels work within two hours and they are perfect to take in your luggage when you travel because they won't spill out all over your clothes or other products.
Xen-Tan Fresh Tanning Mousse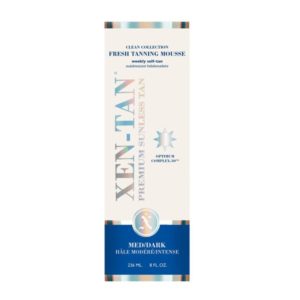 If you are looking for a nice glow plus anti-aging benefits, then Xen-Tan Fresh tanning mouse is your go to product for its anti-aging vitamins included in its product. You can build to the color you desire all while smelling like vanilla. If you prefer not to smell, don't worry, it fades some after it dries. 
Isle of Paradise Self-Tanning Water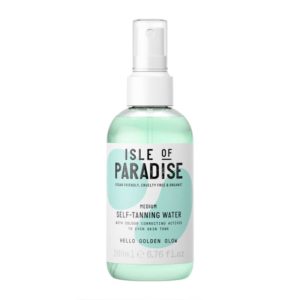 The newest tanners are really cool because they are clear and won't stain your sheets. Isle of Paradise tanning is a great choice because it doesn't dry your skin. You rub it on and you have a beautiful glow in a few hours without the mess.
St. Tropez Gradual Tan Everyday Tinted Body Lotion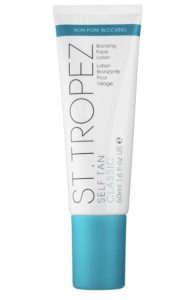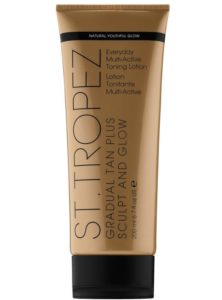 A lot of people like to use a hydrating lotion that provides a gradual tan and St Tropez makes one of the best out there right now with the everyday tinted body lotion. It gradually builds a sun kissed glow while also giving your skin a touch of bronzing. It also works wonders to blur imperfections without leaving streaks. Their Sculpt and Glow is wonderful too. 
James Read Instant Bronzing Mist

I love this mist by James Reid so much because it is build-able and it has ingredients like Aloe Vera and Vitamin E, which makes my skin feel so soft. Who needs a professional airbrush tanner when you can do it at home with the Instant Bronzing Mist yourself.
Bali Body Self Tanning Mousse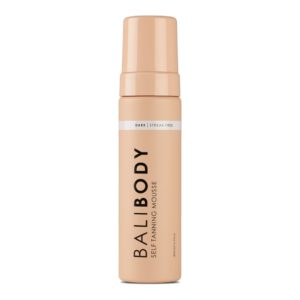 This Hailing 100% natural tanning mousse is a favorite among influencers on social media and for good reason, the smell and color it provides is divine. It has such a cult following you know it must be perfection and it also provides a nice streak free coverage.
St Tropez Gradual Tan Watermelon Infusion Moisture Miracle Lotion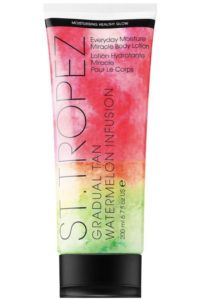 Throw out your body lotion – this is all you need this summer. This vegan tan lotion is made with hyaluronic acid to keep your skin hydrated plus a sweet, watermelon scent. 
Arbonne Tanning- Made in the Shade Self Tanner

I am a huge believer in the Made in the Shade by Arbonne. First, it works. And second, I personally sell Arbonne products because I believe in the company and what it stands for. It is blended with avocado oil, arnica, chamomile, linden and rosemary extracts, and works great for different skin types.
Banana Boat Self Tanning Sunless Lotion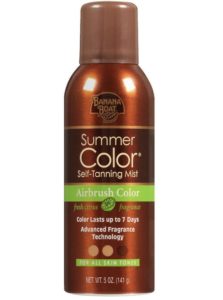 Don't let the price tag fool you. Just because the Banana Boat Self Tanning Sunless Lotion is not as expensive as others on the list doesn't mean it is not worthy. It is fast acting and dries quick plus you can build up to your perfect shade. I love that it's made up of Vitamin E and Aloe Vera extract which are great for your skin.
The Organic Pharmacy Self Tan

This beautiful self-tanning Cream is 100% clean and smells great. It has a light citrus smell which I love. It took around 3 hours to show a uniform tan and the color was lovely, plus it left my skin soft and supple.
Vita Liberata
INVISI FOAMING TAN WATER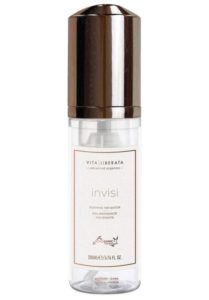 This clear tanning water is wonderful and so easy to apply. It has a zero percent transfer on to your clothes or sheets which I love. Its all 90% organic which makes it even better.
La Mer Soleil De The Face and Body Gradual Tan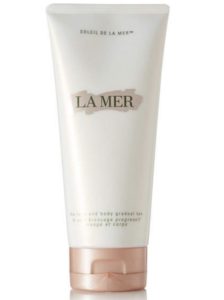 This beautiful cream by La Mer is super pricey but it is so worth the money. It is a gradual tanner so don't expect to have a perfect glow after one use but the color lasted an entire week and didn't fade spotty like most self tanners leave your skin. It is ultra smooth going on as well. I feel guilty spending so much on a tanning product so I only use it a few times a year if I am getting ready for a wedding or vacation.
Harrods Sensai Silky Bronze Self Tanning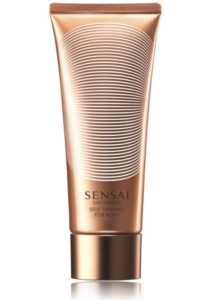 This creamy, self-tanning gel goes on the skin so well and makes it feel silky with a beautiful bronze.
Kora Organics Gradual Self Tanning Lotion
This gradual tan lotion feels remarkable on the skin and produces such a beautiful glow. It blends and nourishes the skin with ingredients like noni extracts and rosehip, which is one of my favorite ingredients ever for a skincare product. This needs to be in your bathroom cabinet for sure.
Don't forget your tanning applicators too. Here are a few you may like.
James Reid Tanning Mitt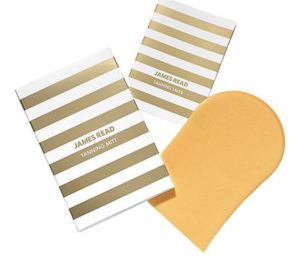 Zuii Organic Exfoliating Mitt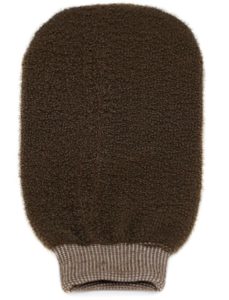 Great to prep the skin so you have a great base before you use your product.
Zen Tan Hard to Reach Back Applicator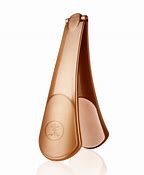 I hope you love our blog on the best tanning products you can use in your own private home. Leave us a comment if you have suggestions on tanning brands our readers should give a try. XoXo
Blog By Krista