We may earn money or products from the companies mentioned in this post.
Winter months in colder climates can be a disaster for your skin causing it to become itchy, dry and angry, otherwise known by the term Xerosis. The colder air temps rob your skin of natural oils leading to eczema and psoriasis. 
Below are some tips to help you combat winter weather skin. 
Use lukewarm water 
When it is cold outside, it can be tempting to go take a nice, long hot bath to warm up your body. I personally love a hot bath but it can wreak havoc on your skin. Instead go for a hot bath maybe 2x a week and the other nights use lukewarm water to show or bathe in. As soon as you get out of the shower, make sure to immediately apply oils or lotion with hyaluronic acid or some type of essential oil to replenish the skin. The will help to prevent dryness. 
Drink a ton of water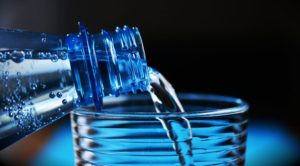 I'm not a huge fan of water but everyone knows it is essential for good health, beautiful hair and perfect skin. Many of my friends drink around a gallon a day but I would feel like floating away, so I am now trying to drink at least (6)  8oz glasses a day. I have noticed a huge difference in my skin tone and the suppleness. Water is great for fighting wrinkles as well. 
Switch Up Your Moisturizer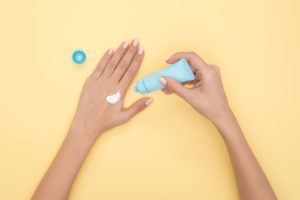 Being outside sucks your skin dry and cranking up the heat indoors feels nice and cozy, but the constant temperature change is not great for your skin. So you'll want to use a moisturizer with a richer, more heavy-duty formula than one you would use in the summer months. Look for soothing ingredients that will help relieve  your dry and irritated skin. I am a huge fan of rosewater myself. Chamomile is also great for soothing the skin. 
Face Oils Should Be Your New Best Friend
During the winter months, I invest in top of the line oil based products. Adding these to your daily moisturizer is wonderful for dry, itchy skin. A lot of people fear skin oils if they have acne prone skin, but don't be afraid. The face Oils won't break out your face if you pick the right product. I tend to spend more money on my face Oils than I do my moisturizer. 
Use a Humidifier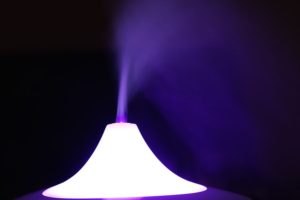 The central heating systems in your house use hot air throughout but really dry out your skin so it is important to use a humidifier to get moisture back in the air. They are great for helping prevent your skin from drying out. Place several small humidifiers throughout your home so they can disperse the moisture in all of your rooms evenly. 
Try out Supplements 
Many people are huge supporters of using vitamins and supplements to combat dry skin. I personally take fish oil, Vitamin E, Grapeseed oil and Flaxseed supplements to help with aging and dry skin. Recently I have added B-2 supplements (Riboflavin) because I have noticed dry, cracked skin around my mouth and corners of my lips. This is called angular cheilosis which is an inflammatory lesions at the corners of your mouth that show up as cracks or fissures. Other symptoms you may notice with a B-2 deficiency included sore throat, conjunctivitis and seborrheic dermatitis. 
Look for Products with Lactic Acid 
One ingredient you should be looking for in your skin care products is lactic acid. It is best if it is listed at the top right after water. This helps to bind moisture in your skin. You can also find it listed as ammonium lactate. It is a must in fighting dry, itchy skin. Lactic acid will help to exfoliate the dead skin we all get from colder climates. 
I also like to use buttermilk in my bath water because it has lactic acid in it. Normally I'll use 2 cups of buttermilk and a pack of Aveno Oatmeal. Oatmeal is wonder for attacking dry skin. 
Check out some of the below products I recommend for fighting winter skin dryness. 
Blog By Krista

0