We may earn money or products from the companies mentioned in this post.
So I started thinking about what I want to do this summer and of course, something with adrenaline always comes to mind. Last year I went bungee jumping off a bridge for the first time. Previously I had only bungee jumped off a 150 foot crane so I just had to jump off a bridge. I went with one of my best friends Jill and her husband Shane. The whole way there she said, no way. You are both crazy and of course, after seeing how much fun it looked, she ended up giving in and jumping herself. It really is a rush everyone should try once in their lifetime. Below is the bridge and me mid jump. 😂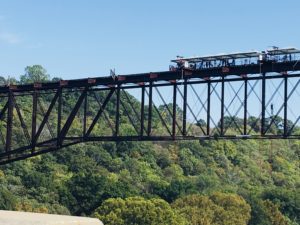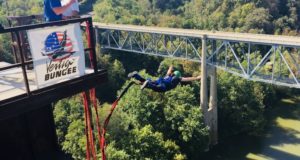 But this summer I really want to step it up and do more adventurous things that are even scarier. Life is short and we need to test ourselves as much as possible and push it to the limit, at least that's my view on life anyway. So this year I'm planning a few more fun adventures.
Next on my bucket list is skydiving. I am so excited to do this as I have dreamed of jumping out of an airplane my whole life. I think my first time I want to free-fall, which is when you fall 50 seconds on your first jump and open your parachute at 5500 feet. Why not go all out on your first jump and do it alone.
One of my friends Lesley has agreed to do it with me, so fingers crossed she doesn't chicken out on me.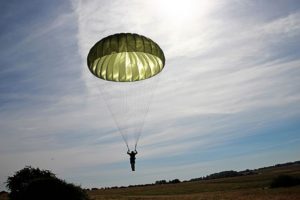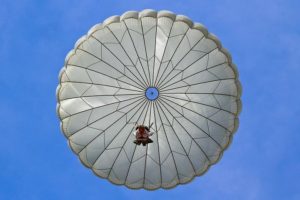 Next on my list is white water rafting again. My first experience with rafting was down Snake river at the age of around 4 years old. I was a tiny little thing and the rafting team said no child my age was allowed to go down the river and as far as they knew, I would be the youngest they had been aware of at the time if they agreed to let me. I am sure I was not the first, but my mom was able to convince the team to let me go. She still tells the story about how amazed the guides were that I didn't cry, and held on for dear life with a grin on my face. My love of adrenaline started young I guess.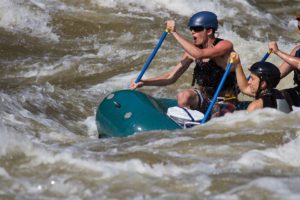 Let us know what you have on your bucket list in comments. We would love to hear your story.

0